Volunteering
Volunteers are a key cog in the management of La Trappe. Much of the work has been carried out thanks to the selfless collaboration of many groups of volunteers who dedicate their free time to assist in the maintenance and recovery of the property.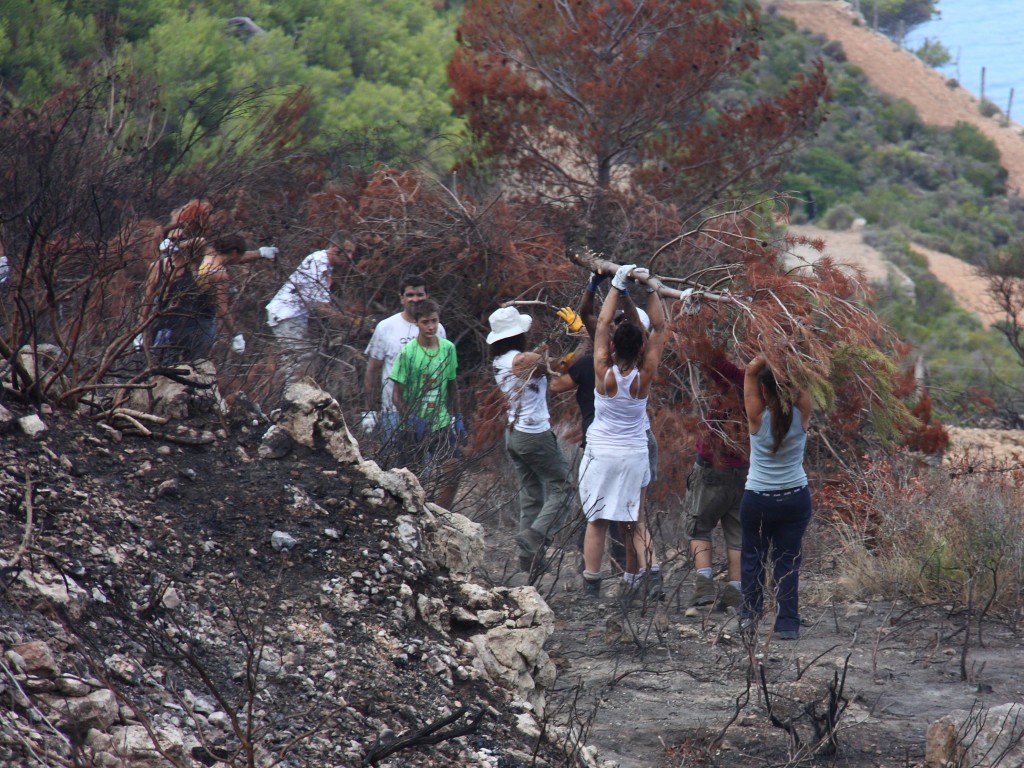 Friends of La Trappe have made and are as diverse and interesting works such as restoration of the terraces , collecting and stone restoration of roofs, pavements , restoration of facades , demolition cleaning , wood treatment , mine clearance , attention to visitors, logging burned trees , planting trees , wrought of the terraces , perimeter fencing , road maintenance … All these works have been and are essential for the conservation of this natural area .
All volunteers have felt the pleasure of working outdoors in one place, and the satisfaction of participating in a collective project : the Natural Reserve of La Trappe.
Individuals and groups interested in participating in the volunteer program of La Trappe can be contacted with the GOB through this page for information.